Water Bath Heating System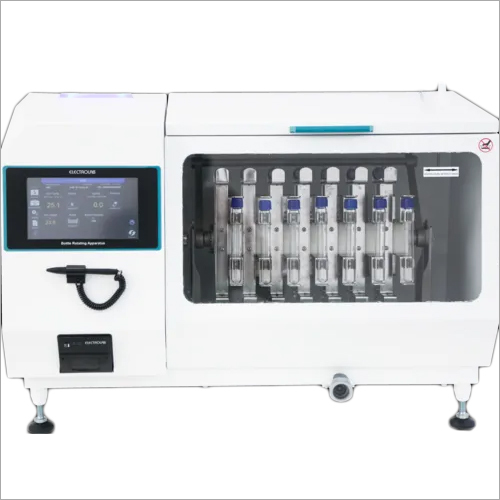 Water Bath Heating System
Product Description
Supports up to 16 bottles of 100 ml each.
Magnetically coupled drive and precise speed control from 1 to 60 RPM with soft start facility.
Programmable temperature in the water bath from 30o to 50o C.
Snap fitting of bottles for easy placement and removal.
Robustly built clear polycarbonate water bath to withstand high temperatures.
Specification :

Water bath:

Clear polycarbonate
Water capacity- 62 ltrs
Bath size (L x W x H)- (472 x 404 x 376) mm
Speed control:

Speed range: 1 to 60 RPM
Display: 3 digit seven segments LED
Resolution: 1 RPM
Accuracy: + 1 RPM
Motor: Stepper motor
Drive type: Magnetically coupled
Temperature Indicator/Controller:

Set temperature range: 20 o C to 60 o C
Display: 4 digit seven segments LED
Resolution: 0.1o C
Control accuracy: +0.2 o C
Heater: 3 KW/230V AC
Circulation: Magnetically coupled pump, Flow rate: 11 ltrs/min

Power supply: 230V AC +10%, 50 Hz, 3.2 KW

Dimensions (L x W x H): (635 x 400 x 480) mm (approx.)